About
RUSTIC LOG CABINS - Overlooking Seneca Lake
When visiting the Seneca Lake area of the Finger Lakes region, nature lovers, race enthusiasts, wine and beer lovers, and vacationers alike will discover authentic charm in one of a kind log cabins. Originally built in the 1920's for early visitors, the Rustic Log Cabins are one of the oldest lodging establishments in the area.
All four of our cabins have a great farmers porch on which to relax and enjoy your favorite local wine or beer and watch gorgeous sunsets over Seneca Lake. Afterwards sit by your own fire pit and enjoy a quiet and starry evening - a feature of cabin life that our guests tell us brings them back year after year. The cabins are situated on three beautiful park-like acres with plenty of room for games of all kinds. The view from the grounds takes in an apple orchard, rolling vineyards and Seneca Lake - a perfect setting for a small wedding or reunion if you rent all four cabins.
Built of whole pine logs all four are spacious one-room cabins with electricity, hardwood floors and stone fireplaces. The cabins are equipped with table, chairs, comfortable beds, dressers, stove and fridge. Two of the cabins will accommodate three persons and the other two will accommodate up to 6 people. A Bath House in the center of the campsite is convenient to all four cabins and contains a separate mens and women section with showers, toilets and sinks. Guests are encouraged to provide their own towels and bed linens to avoid per bed linen fee.
The Rustic Log Cabins are located on the east side of Seneca Lake on Route 414 in the town of Hector. We are central to the Finger Lakes National Forest, wineries & breweries, Watkins Glen State Park and also the towns of Corning, Geneva, Ithaca, Seneca Falls and Hammondsport NY.
We are open May through October.
Get back to nature and enjoy the simple life.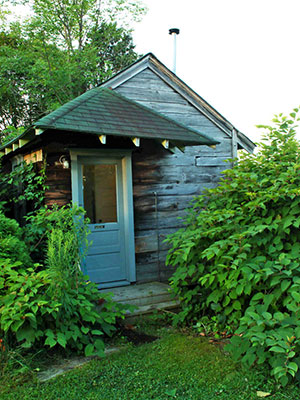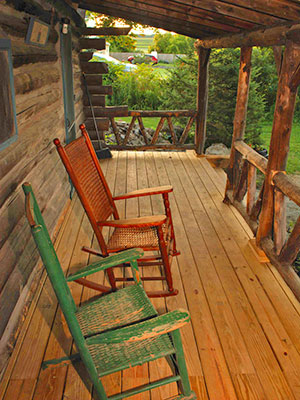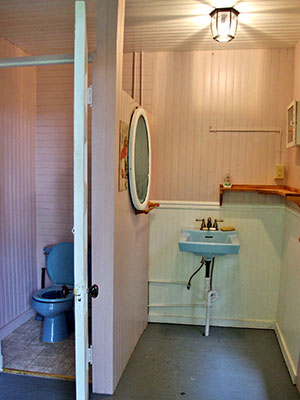 Rates
Small cabin: $75 per night plus tax (12 percent).
Large cabin: $95 per night plus tax (12 percent).
Great weekly rates available upon request.
Two night minimum and three night minimum on holidays.
Optional $15 linen fee (per bed)
Cash or check only. Sorry, we don't accept credit cards at this time.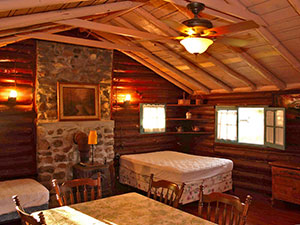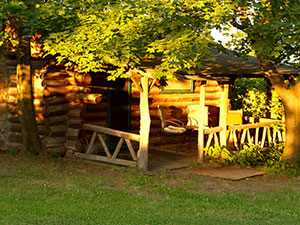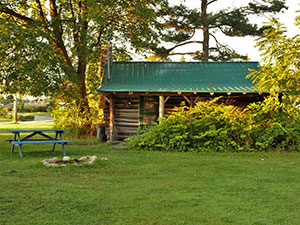 Directions
In Hector, NY on Rt. 414, 10 miles north of Watkins Glen, Rustic Log Cabins is next to the Leidenfrost Winery, and 100 yards south of the Hector Firehouse.
Contact
Call, email, or write:
J.K. Leidenfrost
PO Box 18
Hector, NY 14841
607-546-8489
jleidenfro@aol.com